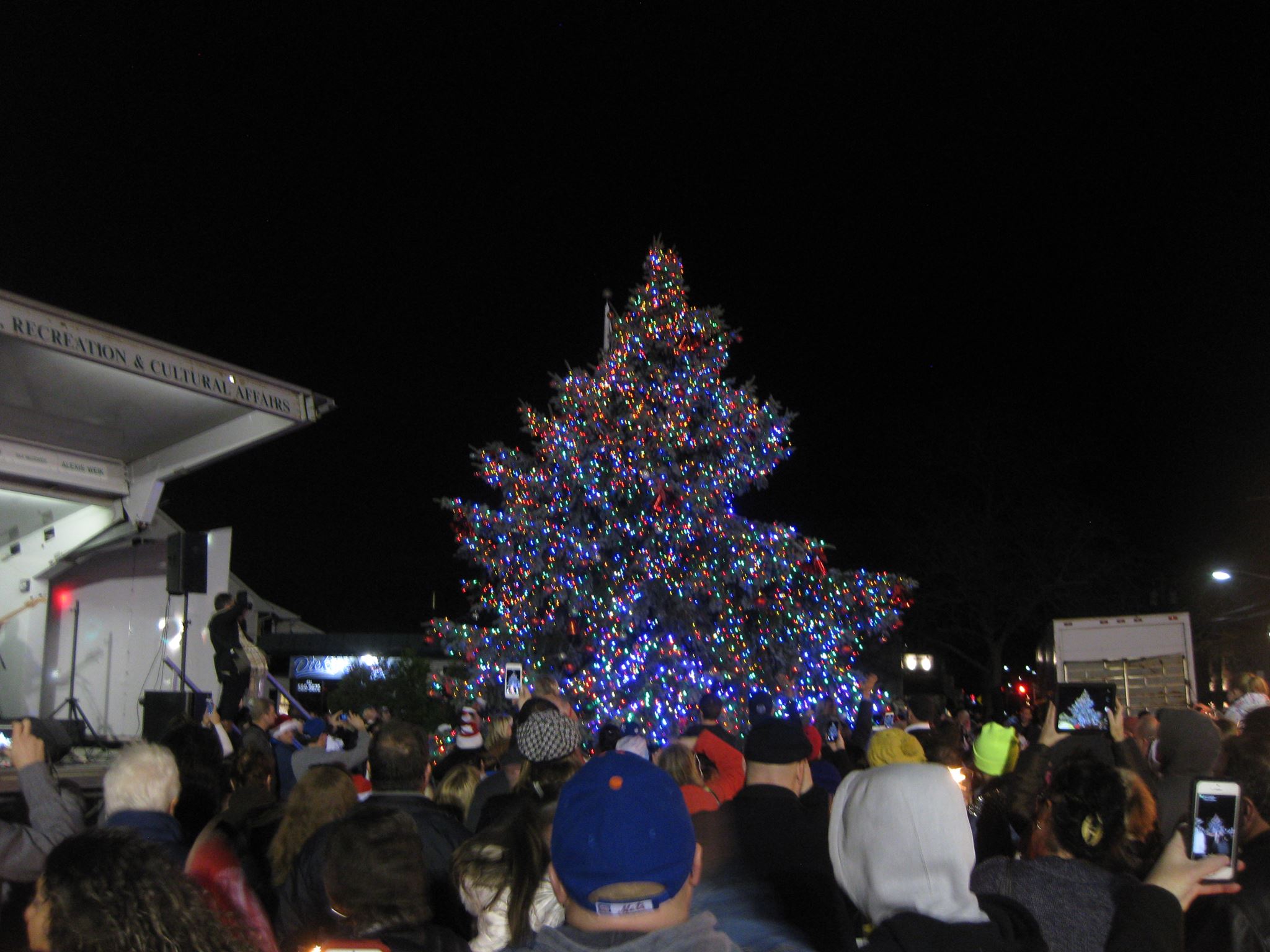 We love the holidays! Come join Sayville Chamber for our Annual Tree Lighting Ceremony at Sparrow Park on 11/24 at 6:30 pm, Raindate Nov 25th and our Menorah Lighting and Hanukkah Ceremony on 12/2 at 6 pm at the Chamber House on Main and Lincoln.
The Tree Lighting is an ongoing Sayville tradition occurring as part of the holiday event, Miracle on Main Street, the Saturday after Thanksgiving. Join us around the tree, as we wait for the countdown and experience the joy through the crowd as the tree is lit! Everyone is welcome! Songs by candlelight as the tree is lit, led by our talented local musicians. It is a wonderful unifying event for all!
All are welcome, this is is like a big community hug and a very worthwhile to experience. 
We are also so excited to say we have a brand new outdoor menorah to light on December 2nd at 6pm, with a ceremony led by The Sayville Jewish Community Center!!